July and August: The Perfect Summer Read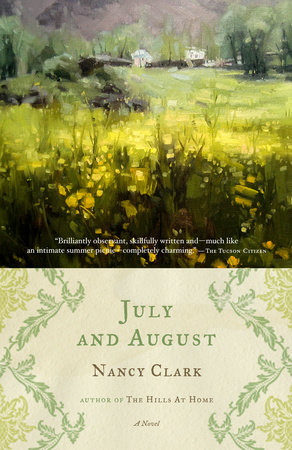 "Brilliantly observant, skillfully written and—much like an intimate summer picnic—completely charming."
—The Tucson Citizen
A funny, bittersweet, and wonderfully peopled family saga from the acclaimed author of The Hills at Home, and a fitting farewell to the Hill clan.
Great-aunt Lily's pile of a house in Towne, Massachusetts, is once again the gathering place for her far-flung grandnieces and grandnephews. As always, their arrival brings a high summer of comedy and drama. While Lily struggles to get her new business venture off the ground, her granddaughter Sally befriends the local math whiz; brothers and software entrepreneurs Brooks and Rollins turn heads with their supermodel dates; Cousin Julie announces her wedding to a man who may or may not be imaginary; and the family faces the possibility of a final leave-taking of Aunt Ginger, who continues to dish up crucial life wisdom-whether it's sought or not-while reclining on a lawn chair in the sun.
Keep clicking:
• Read an excerpt from July and August.
• Print a free reading group guide for the book.
• Browse praise for July and August.