Chat with Barbara Delinsky, Author of While My Sister Sleeps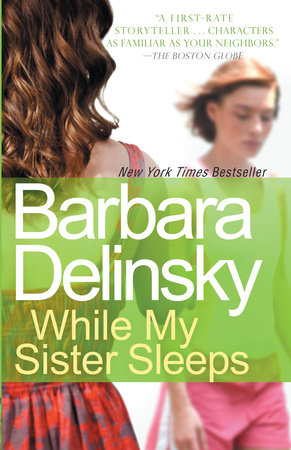 Calling all book clubs! Don't miss the chance to chat with bestselling author Barbara Delinsky about her latest paperback, While My Sister Sleeps. This moving story about the bonds of family and the pain of letting go is perfect for discussion, so read it with your group and then sign up for a 30-minute phone call so you can pose all your questions directly to the author!
Click here to visit Barbara Delinsky's website and request your chat.
About the book:
Molly and Robin Snow are sisters in the prime of life. So when Molly receives the news that Robin has suffered a massive heart attack, the news couldn't be more shocking. At the hospital, the Snow family receives a grim prognosis: Robin may never regain consciousness. Feelings of guilt and jealousy flare up as Robin's family struggles to cope. It's up to Molly to make the tough decisions, and she soon makes discoveries that shatter some of her most cherished beliefs about the sister she thought she knew.
Keep clicking:
• Watch a book trailer.
• Print a free reading group guide.
• Read an excerpt.