The No. 1 Ladies' Detective Agency eBook Offer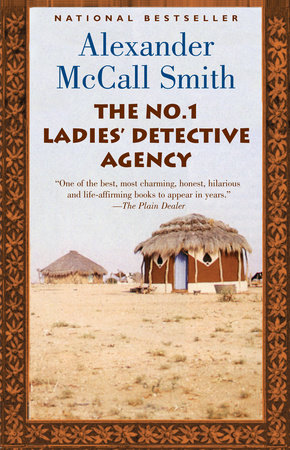 "One of the best, most charming, honest, hilarious and life-affirming books to appear in years." —The Plain Dealer
Throughout the month of March, you can get the eBook of The No. 1 Ladies' Detective Agency, the first novel in Alexander McCall Smith's beloved and bestselling series, for just $1.99. Take advantage of the offer and revisit revisit this wonderful novel or use the opportunity to share the offer with a friend and introduce them to the series! The wonderful world of Alexander McCall Smith awaits.
This special offer is only for a limited time, so don't miss out! Click here for more details.
Visit Alexander McCall Smith's official website to read about The No. 1 Ladies' Detective Agency and his other popular series!