The Angel's Game, A Riveting New Masterpiece About Love, Literature, and Betrayal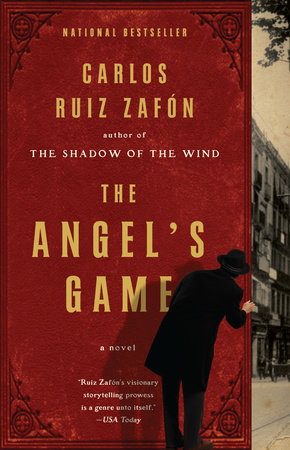 Author of the international phenomenon The Shadow of the Wind, Carlos Ruiz Zafón brings us a riveting new masterpiece about love, literature, and betrayal. Be sure to pick up the national bestseller, The Angel's Game arriving in paperback May 18th.
In this powerful, labyrinthian thriller, David Martín is a pulp fiction writer struggling to stay afloat. Holed up in a haunting abandoned mansion in the heart of Barcelona, he furiously taps out story after story, becoming increasingly desperate and frustrated. Thus, when he is approached by a mysterious publisher offering a book deal that seems almost too good to be real, David leaps at the chance. But as he begins the work, and after a visit to the Cemetery of Forgotten Books, he realizes that there is a connection between his book and the shadows that surround his dilapidated home and that the publisher may be hiding a few troubling secrets of his own. Once again, Ruiz Zafón takes us into a dark, gothic Barcelona and creates a breathtaking tale of intrigue, romance, and tragedy
"Zafón's visionary storytelling prowess is a genre unto itself." —USA Today
"A rip-roaring Gothic mystery…. Will keep you glued to your deck chair." —Seattle Times
Click here for an excerpt.
Click here for a reading group guide.
Click here to buy the book.