How Far Would You Go To Follow Your Heart's Desire?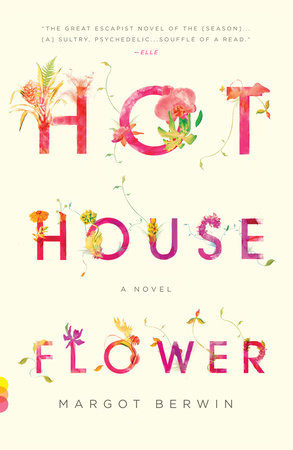 "The great escapist novel of the summer."
—Elle
Hothouse Flower, Margot Berwin's debut novel arrives today. Bring this incredible novel to your reading group for a great summer read.
Lila Nova is a thirty-two year-old advertising copyrighter who lives alone in a plain, white box of an apartment. Recovering from a heartbreaking divorce, Lila's mantra is simple: no pets, no plants, no people, no problems. But when Lila meets David Exley, a ruggedly handsome plant-seller, her lonely life blossoms into something far more colorful.
From the cold, harsh streets of Manhattan to the verdant jungles of the Yucatan Peninsula, Hothouse Flower is the story of a woman who must travel beyond the boundaries of sense and comfort to find what she truly wants.
"A lush debut novel."
—Entertainment Weekly
Margot Berwin earned her MFA from the New School in 2005. Her stories have appeared on Nerve.com, in the New York Press, and in the anthology The Future of Misbehavior. She worked in advertising for many years and lives in New York City.
Click here for an excerpt.
Click here for a reading group guide.
Click here to buy the book.