Finalist of the PEN/Faulkner Award, Sag Harbor is Now in Paperback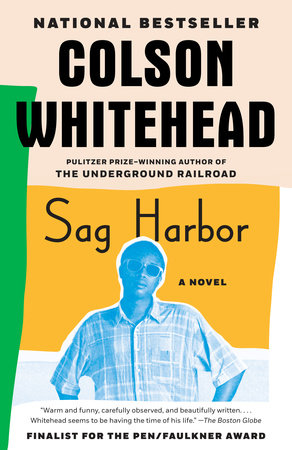 From Colson Whitehead, author of The Intuitionist, comes the national bestseller, Sag Harbor now in paperback!
From the award-winning Colson Whitehead, a tender, hilarious, and supremely original novel about coming-of-age in the 80s.
Benji Cooper is one of the few black students at an elite prep school in Manhattan. But every summer, Benji escapes to the Hamptons, to Sag Harbor, where a small community of African American professionals have built a world of their own.
The summer of '85 won't be without its usual trials and tribulations, of course. There will be complicated new handshakes to fumble through and state-of-the-art profanity to master. Benji will be tested by contests big and small, by his misshapen haircut (which seems to have a will of its own), by the New Coke Tragedy, and by his secret Lite FM addiction. But maybe, just maybe, this summer might be one for the ages.
"Warm and funny, carefully observed, and beautifully written…. Whitehead seems to be having the time of his life." —The Boston Globe
"Delicious." —The New York Times Book Review
Click here for an excerpt.
Click here for a reading group guide.
Click here for an author tour.
Click here to buy the book.