Get Your Free Reading Group Guide for Once on a Moonless Night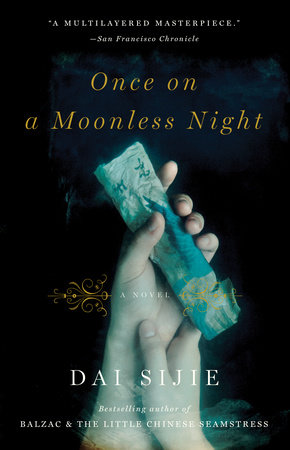 A precious scroll inscribed with a lost Buddhist sutra—once owned by Pu Yi, the last emperor of China—is illicitly sold to an eccentric French linguist, Paul d'Ampere, who is imprisoned as a result. In jail, he devotes himself to studying its ancient text.
A young Western scholar in China hears this account from the grocer Toomchooq, whose name mysteriously connects him to the document. She falls in love with both teller and tale, but when d'Ampere is killed in prison, Toomchooq disappears, and she, pregnant with his child, embarks on a search for her lost love and the scroll that begins, "Once on a moonless night . . ."
Once on a Moonless Night by Dai Sijie will come to paperback on August 10th. But why not read an excerpt and get your reading group guide ready now?
Click here for an excerpt.
Click here for a reading group guide.
Click here to buy the book.