Our 2010 Favorites: Half the Sky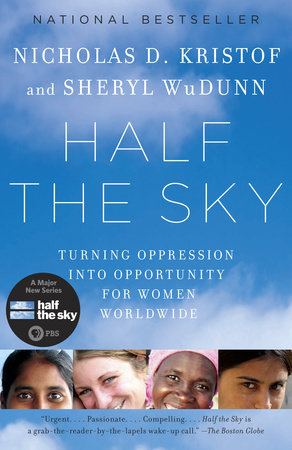 To celebrate the close of this year and the beginning of the next, we've decided to take a look back at our reading family's personal favorites of 2010. Enjoy!
Sometimes I think Nick Kristof and Sheryl WuDunn are secretly superheroes. Between doing early morning interviews, traveling the globe to give talks, answering dozens of readers' letters, and of course, working their full-time jobs, for which they've both won Pulitzers, it's amazing that they find time to sleep. Yet they put in the long hours and the unrelenting efforts because, unlike so many celebrities, they are truly committed to their cause — fighting oppression of women around the world.
Nick once asked his Facebook followers if Half the Sky prompted them to take any action in their own lives. The results were astounding. Many took up collection funds, some helped to build schools, others started foundations. It's impossible to read Nick and Sheryl's book without having your outlook on the world changed forever. Who knows what kind of actions it will inspire you and your group to take on?
–Dan O., Publicity
– Click here for a Reading Group Guide.
– Click here to read an excerpt.
– Click here to buy the book.
Was there a particular book that you or your reading group couldn't stop discussing this year? Let us know in the comments!