Our 2010 Favorites: That Old Cape Magic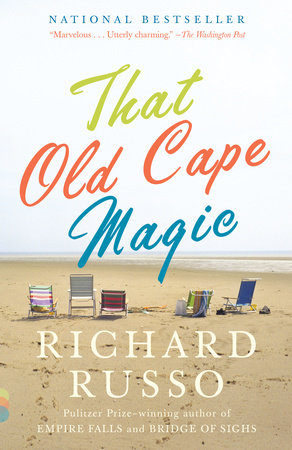 To celebrate the close of this year and the beginning of the next, we've decided to take a look back at our reading family's personal favorites of 2010. Enjoy!
Richard Russo can always be counted on to write a rich cast of characters, but what always brings me back to his novels is his knack for writing about place. Places, placement, places you were born, places you once traveled, places to which you aspire. That Old Cape Magic treats us to two beaches — first Cape Cod, then coastal Maine, both vacation towns with vacation rentals, sharing the same ocean while worlds apart. At each location is a wedding, and each wedding is a beautiful, interpersonal minefield of slapstick humor and stubborn emotion.
While reading the book, I was particularly struck by the issues of personal responsibility and autonomy that Russo raises. It's easy to get frustrated with Griffin, the book's hero, but there's a real poignancy in his struggle to grow and better himself. As Russo beautifully illustrates, places may not always be magical, but they can light change within us.
–Meghan D., Online Marketing
– Click here for a Reading Group Guide.
– Click here to read an excerpt.
– Click here to buy the book.
Was there a particular book that you or your reading group couldn't stop discussing this year? Let us know in the comments!