Our 2010 Favorites: Cutting for Stone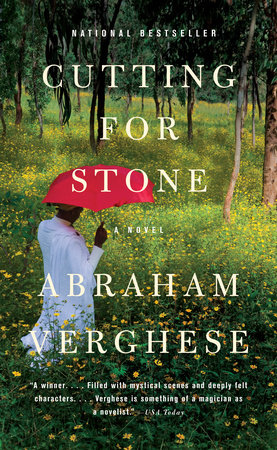 To celebrate the close of this year and the beginning of the next, we've decided to take a look back at our reading family's personal favorites of 2010. Enjoy!
I love, love, love this book and so does everyone in my book club. It's a great old-fashioned read with characters full of moxie and a wonderful story that transports you to an exotic place and touches your heart as well as your intellect. The story revolves around identical twin orphan boys who are raised in a charity hospital in Africa. As the boys' lives become intertwined with the lives of those in the hospital, we are drawn into the world of medicine and healing, rendered so expertly by the author, a doctor. I enjoyed reading this part the most, because I felt like I was not only invested in the boys' story but also learning something about the nuances of how medicine and the people who practice it can heal in an impoverished country. Also enriching the story were the other main characters — the obstetrician who adopts the boys and cares for them as her own; the doctor who is in love with her and who sees the boys' potential to become great doctors and healers; and the Ethiopian maid and her illegitimate daughter who will tear the boys apart.
–Irena V-K., Advertising and Promotion
– Click here for a Reading Group Guide.
– Click here to read an excerpt.
– Click here to buy the book.
Was there a particular book that you or your reading group couldn't stop discussing this year? Let us know in the comments!