Our 2010 Favorites: Zeitoun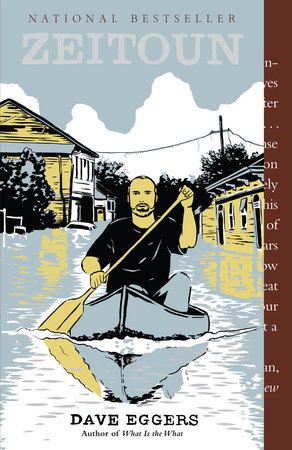 To celebrate the close of this year and the beginning of the next, we've decided to take a look back at our reading family's personal favorites of 2010. Enjoy!
While Dave Eggers's latest book, Zeitoun, is a work of nonfiction, it rivals the best fiction with its suspenseful storytelling and wonderful writing. At turns riveting, poignant, and heartbreaking, it gives both the war on terror and one of the U. S.'s greatest natural disasters a deeply personal — and relatable — context.
I found myself rooting for the Zeitoun family throughout, but also attempting to put myself in their situation. When the waters rose in New Orleans, would I have stayed to help? How would I handle being wrongly accused of a crime, or being indefinitely separated from my loved ones? The minute I finished Zeitoun, I wanted to discuss it with everyone around me.
–Hillary T., Advertising and Promotion
– Click here for a Reading Group Guide.
– Click here to read an excerpt.
– Click here to buy the book.
Was there a particular book that you or your reading group couldn't stop discussing this year? Let us know in the comments!