Our 2010 Favorites: One Day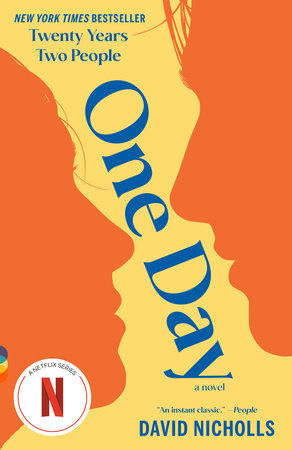 To celebrate the close of this year and the beginning of the next, we've decided to take a look back at our reading family's personal favorites of 2010. Enjoy!
Reading One Day is like watching the perfect romantic comedy: it's funny yet tragic, heartwarming yet heartbreaking, infuriating yet satisfying. And on the whole? Cathartic. I didn't just read this book, I became emotionally involved with it. Unlike the typical romantic comedy, One Day isn't all "meet cutes" and contrived obstacles. These are real, believable characters with real, believable problems. Emma is endlessly relatable and at the same time frustrating. You can see how amazing she is, both on your own and through Dexter's eyes, but she continuously underestimates and undervalues herself, a trait many women share. Dexter, on the other hand, is endlessly irritating, with a certain appealing charm. Though he bounces from screw-up to screw-up you can tell his mistakes are never intentionally malicious, only misguided. It's these contradictions, the love and the hate, the together and the apart, the happy and the sad, that make One Day enjoyable to read and even more entertaining to discuss.
–Jessica L., Advertising and Promotion
– Click here for a Reading Group Guide.
– Click here to read an excerpt.
– Click here to buy the book.
Was there a particular book that you or your reading group couldn't stop discussing this year? Let us know in the comments!