Jamison's Nothing Was the Same Explores Love, Loss, and Grief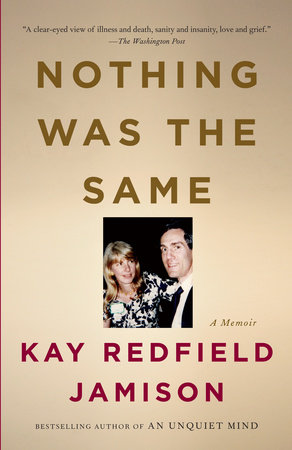 Nothing Was the Same is a moving and insightful portrait of marriage and grief as told by Kay Redfield Jamison, author of An Unquiet Mind. With the same honesty and wit that she brought to her own story of mental illness, Jamison writes about the death of her husband, Richard Wyatt. Her discussions of their marriage and of her struggles with his death create a unique portrait of love and of loss.
A reading group guide is available here. You can also read an excerpt, and purchase a copy of the paperback. A reading group guide for Jamison's classic An Unquiet Mind is also available here.