Ian McEwan's Solar Has Heat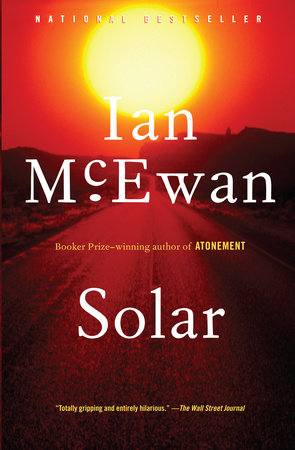 The Booker-Prize winning author of Atonement returns with Solar, a comic novel about a physicist who has casually made a mess of his life—and who might have a shot at redemption, if he can only figure out how to do good again.
The New York Times Book Review called Solar "McEwan's funniest novel yet," while the Financial Times said it was "A stunningly accomplished work, possibly his best yet." The Wall Street Journal said, "In Solar [McEwan has] elegantly discovered a terrible truth: that comedy is the only possible way to deal with the searing specter stalking the planet."
Fans of McEwan and anyone looking for a laugh—mixed, of course, with McEwan's sharp observations and beautifully-crafted writing—will enjoy Solar. Click here to download the reading group guide, and click here to read an excerpt.