The Women Behind The Man From Saigon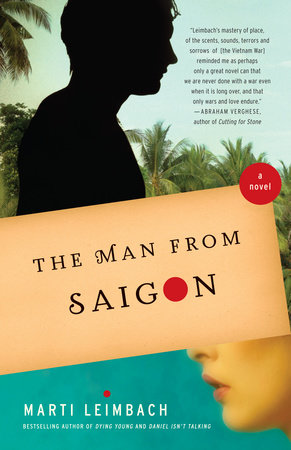 In Marti Leimbach's The Man From Saigon, an American news correspondent named Susan Gifford travels to Vietnam to cover the war. It's 1967, and as a woman in a war zone, Susan is part of an unique—but growing—presence. Vietnam was a turning point for female war correspondents; the front line access they were given during the war was unprecedented. In writing the character of Susan, Leimbach drew on the experiences of several of these pioneering female reporters.
"Dickey" Chapelle was a war photographer who got her start covering World War II for National Geographic. The first female reporter allowed by the Pentagon to cover Vietnam, she was killed by a land mine while on assignment in 1965. You can see a gallery of her photographs here.
Kate Webb began her career as a war correspondent in Vietnam at age 23. She bought her own plane ticket and brought with her a typewriter and a small amount of cash. While on the job, she kept her hair short and wore lose men's clothing in order to hide her figure. After several years in Vietnam, she took a job for United Press International as their Phnom Penh bureau chief. In 1971, she and several other journalists were captured and held by North Vietnamese troops for two weeks. She continued to work as a foreign correspondent until her retirement in 2001.
Catherine Leroy was a photojournalist who headed to Vietnam in 1966, 21 years old, armed with a single Leica camera. While in Vietnam, she was captured by the Vietcong; while being held, she photographed and interviewed her captors. These photographs and her account of the capture were the cover story in a 1968 issue of LIFE magazine (click here to read the article). She covered Vietnam for the duration of the war, and later covered a number of conflicts abroad, including those in Iran, Ireland, and Afghanistan.
Click here to read an excerpt from The Man from Saigon, and click here to download the reading group guide.