Mma Ramotswe Hits the Road in The Double Comfort Safari Club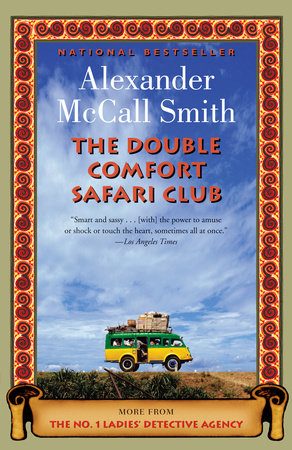 In The Double Comfort Safari Club, the latest installment of Alexander McCall Smith's No. 1 Ladies' Detective Agency series, Mma Ramotswe must deal with problems both large and small. Large: with very little information to go on, she must track down a safari guide in the Okavango Delta in order to give him a bequest from a former client. Small: Mma Makutsi insists on switching to a different size teapot for brewing their red bush tea in the office. Of course, Mma Ramotswe takes on each new case—and road trip—with warmth, humor, and good sense.
Click here to download an excerpt, and click here to download a reading group guide.