Put A Week in December on Your Calendar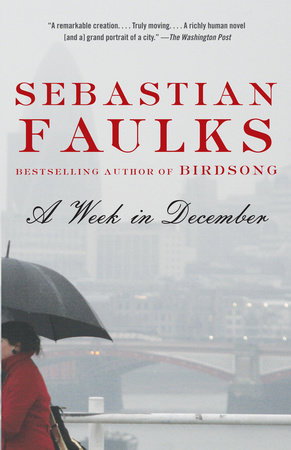 A Week in December is the latest novel from Sebastian Faulks, the author of Birdsong. Set in London, the book offers a window into a diverse group of characters over a seven-day period in 2007. Some will see their lives completely changed; others will be affected in more subtle ways. Faulks draws them all together in this portrait of modern life that is at turns funny and poignant.
"A remarkable creation…. Truly moving…. richly human novel [and a] grand portrait of a city." —The Washington Post
"A Week in December is a formally ambitious, intelligently entertaining, rather provocative novel of contemporary manners." —Los Angeles Times
Click here to read an excerpt from the book, and click here to download the reading group guide.