Recipe by the Book: Read Lemon Cake, Make Lemon Cake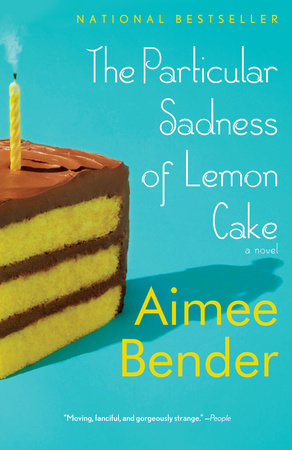 The heroine of Aimee Bender's novel, The Particular Sadness of Lemon Cake, has a unique ability: she can taste the emotions of those who cook the food that she eats. As she struggles to understand her gift, she must also learn how to cope with the family secrets she unwittingly uncovers. It is a tantalizing premise, and the book is filled with rich descriptions of food both delicious (but perhaps tainted by sadness) and dull (but perhaps a relief).
Of course, what discussion of The Particular Sadness of Lemon Cake would be complete without a generous slice of, well, lemon cake? This cake au citron recipe from Joël Robuchon's The Complete Robuchon should do the trick. Bake one up for your next book club meeting and see what you can taste. Read, download, share, or print the recipe here.
Click here to download a reading group guide for The Particular Sadness of Lemon Cake and click here to read an excerpt from the book.