Invite The Mysterious Mr. Peanut To Your Book Club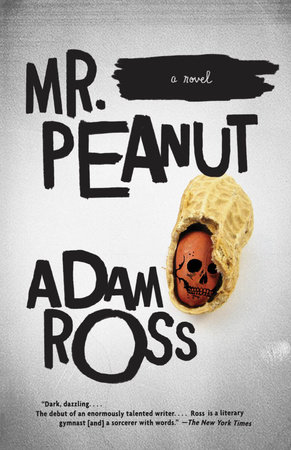 Adam Ross' debut novel, Mr. Peanut, is an enigmatic tale of murder and marriage. Smart and entertaining with a narrative that twists and turns, this is a great choice for reading groups looking for an uncommonly mysterious read.
Praise for Mr. Peanut:
"[A] major work….Stories are told and retold, hinge on one another, depend, and connect. That layering, that subsonic, towering buildup, is how Mr. Peanut works, and it is a marvel." —John Timpane, The Philadelphia Inquirer
"An author whose voice is so distinct and vivid that you truly can't find any comparison [and] a book whose combination of rhythm, language and style are unlike anything else I've ever encountered…a sort of wondrous literary alchemy [that's] laugh-out-loud funny and shrewdly aware of human nature…Read Mr. Peanut for its insight into marriage. Read it for the humor. Read it for the thrills. Just read it, please." —Joy Tipping, The Dallas Morning News
Click here to see a special music playlist that Adam Ross put together for Mr. Peanut, and click here to read a Q&A with him. Plus, click here to download the reading group guide.