Full Chapter Excerpt: Megan Stack In Libya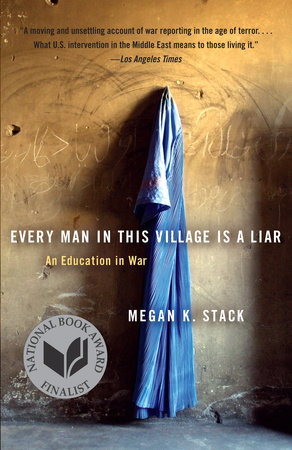 In her book Every Man In This Village Is a Liar, journalist Megan Stack documents her experiences as a young female reporter covering war and terrorism in the Muslim world after 2001. In late 2003, Stack traveled to Libya to report on life under the rule of Moammar Qaddafi. Saddam Hussein had recently been driven from power, and Qaddafi was often characterized as the most powerful dictator still standing in the Arab world. Eight years later and with Libya now embroiled in civil war, Stack's experiences offer valuable perspectives. In this full chapter excerpt, she writes about the people she meets, her treatment by the government, and how Libyans view their future.
(If you have any trouble viewing the excerpt in our Scribd widget below, please click here to view the excerpt on the Scribd website. There, you can also download the excerpt as a PDF, and print for later reading.)
Click here to download our reading group guide.