Recipe by the Book: Swamplandia! Indoor and Outdoor Cakes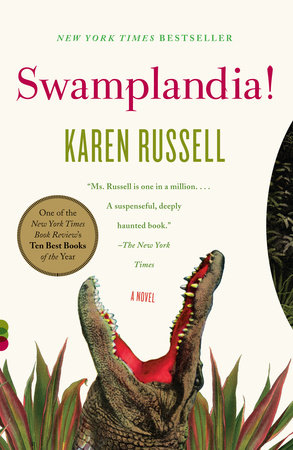 Karen Russell's debut novel Swamplandia! is the story of Ava Bigtree, a thirteen-year-old girl faced with the daunting prospect of saving her family as well as her family's failing business: a gator-wrestling theme park in the Florida Everglades. When we asked Karen to contribute to Recipe by the Book, she did us one better and offered two unique cake recipes suitable for resourceful teenagers as well as book club members with a sweet tooth. Read on for the recipes, as well as an exclusive note from Karen (and an interjection from her sister — cake is a family business, after all!).
To download a PDF of the recipe, click here.