Mona Simpson's My Hollywood and Other Takes on Modern Motherhood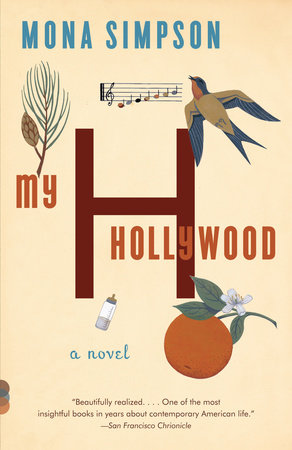 In Mona Simpson's latest novel, My Hollywood, Claire and her husband Paul move to Los Angeles so that Paul can pursue his career as a comedy writer. Claire, a new mother, finds herself unprepared to deal with the sudden change in their marriage: Paul now works late hours, and she is left alone to care for their house and baby. To cope, Claire hires Lola, a fifty-two-year-old mother of five who is working in America to pay for her own children's higher education back in the Philippines. The juxtaposition of these two women creates a fascinating portrait of modern motherhood — a rich topic for any book club! Click here to read an excerpt from My Hollywood, and click here to download the reading group guide.
To help broaden the conversation, we've gathered a few more of our favorite motherhood-themed reads. Consider selecting a few of these books and discussing them together!
I Don't Know How She Does It
Written by Allison Pearson
Now a Major Motion Picture starring Sarah Jessica Parker! Hedge-fund manager, wife, and mother of two, Kate Reddy manages to juggle nine currencies in five time zones and keep in step with the Teletubbies. But when she finds herself awake at 1:37 a.m. in a panic over the need to produce a homemade pie for her daughter's school, she has to admit her life has become unrecognizable. With panache, wisdom, and uproarious wit, I Don't Know How She Does It brilliantly dramatizes the dilemma of every working mom. [Download the reading group guide.]
Bad Mother
Written by Ayelet Waldman
If you work, you're neglectful; if you stay home, you're smothering. If you discipline, you're buying them a spot on the shrink's couch; if you let them run wild, they will be into drugs by seventh grade. Is it any wonder so many women refer to themselves at one time or another as a "bad mother"? Writing with remarkable candor, and dispensing much hilarious and helpful advice along the way, Ayelet Waldman says it's time for women to get over it and get on with it in this wry, unflinchingly honest, and always insightful memoir. [Download the reading group guide.]
Games to Play After Dark
Written by Sarah Gardner Borden
Kate and Colin meet at a party in New York City and quickly embark on the rituals of courtship: they recount stories about their pasts, learn to accommodate each other's quirks, and spend days (sometimes whole weekends) in bed. In thrall to Colin's need for her and the sexual chemistry between them, Kate giddily accepts his marriage proposal. They move to Connecticut to be close to his work and eventually start a family. Kate adapts to the roles expected of her. She's a conscientious mother, compliant wife, and works part-time to set a good example for her daughters. Engaged in the demands of day-to-day routines, Kate and Colin seem like any suburban couple. But the games they play after dark are far from routine. [Download the reading group guide.]
Not My Daughter
Written by Barbara Delinsky
When Susan Tate's seventeen-year-old daughter, Lily, announces she is pregnant, Susan is stunned. A single mother, she has struggled to do everything right. She sees the pregnancy as an inconceivable tragedy both for Lily and herself. Then comes word of two more pregnancies among other high school juniors who happen to be Lily's best friends. The town turns to talk of a pact. As fingers start pointing, the emotional ties between mothers and daughters are stretched to breaking in an emotionally wrenching story of love and forgiveness. [Download the reading group guide.]