Watch a Special One Day Trailer for Reading Groups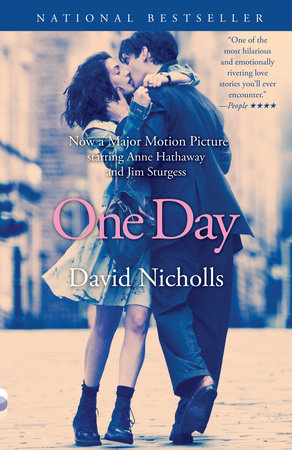 On August 19th the film adaptation of One Day, by David Nicholls, will open in theaters nationwide. The movie stars Anne Hathaway and Jim Sturgess and was directed by Lone Scherfig (An Education) from a script written by David Nicholls. Warm, romantic, and truthful, it's the perfect summer movie to see with your reading group! Below, watch a special sneak-preview trailer created especially for book clubs.
Looks great, right? And there are more goodies where that came from! Click here to view and download a special enhanced reading group guide that will help lead your group in a discussion of both the book and the film. Then, click here to view an interactive timeline that takes a pop culture-centric look at the top trends during each year of Em and Dex's relationship. Finally, sign up for the reading group center mailing list by entering your email address in the Newsletter box in the left sidebar, and you'll be eligible for our special newsletter-only One Day giveaway!