Video: Isabel Wilkerson Talks About The Warmth Of Other Suns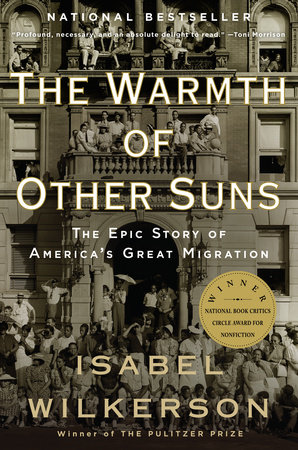 The Warmth of Other Suns took home the 2011 National Book Critics Circle Award for Nonfiction and has garnered glowing praise from critics, including The New York Times who called it "a landmark piece of nonfiction." To celebrate the book's paperback publication, we sat down with author Isabel Wilkerson to discuss how she wrote the book, the reaction she's had from readers, and the universal story that her research revealed. Watch video from our conversation below.
On the reaction to the book:

On her research for the book:

On the book's universal human story:

Click to read our interview with Isabel Wilkerson and to download our reading group guide for The Warmth of Other Suns.