Recipe by the Book: Cambodian Rice Pudding For World and Town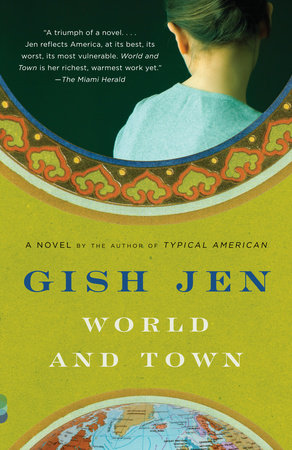 In Gish Jen's latest novel, World and Town, a retired teacher and a descendant of Confucius named Hattie Kong attempts to start her life over, two years after losing both her husband and her best friend to cancer. She moves to a small New England town called Riverlake, a place that once represented the rock-solid base of American life. Instead of quietude, Hattie discovers a town challenged by cell phone towers, chain stores, and struggling farms. Hattie is soon joined by a refugee Cambodian family and—quite unexpectedly—Carter Hatch, a love from her past. All are hoping for a new life in a new town and seeking answers to questions about religion, love, meaning, and home. While your book club discusses the new and old homes of World and Town, serve them this sweet rice pudding inspired by the cuisine of Cambodia.
(If you have trouble viewing the widget below, click to view the recipe on Scribd.)

Click to read an excerpt from World and Town and to download our reading group guide.