Get Spooked by The Woman in Black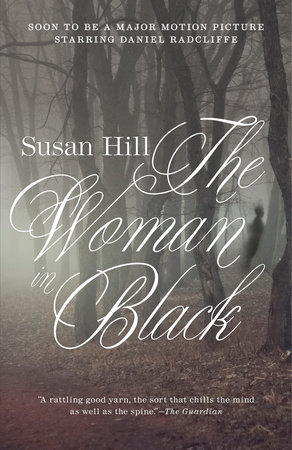 In The Woman in Black, Susan Hill offers readers a chilling supernatural thriller. The book's narrator is Arthur Kipps, a lawyer who recollects a series of events many years prior that changed his life forever: a routine business trip that takes a horrifying, haunting turn.
The book has been adapted into a major motion picture starring Daniel Radcliffe as Arthur Kipps alongside Ciarán Hinds and Janet McTeer. Before the film is released on February 3, 2012, consider reading Susan Hill's book with your reading group! Then, take a field trip to see the movie and have a (well-lit) discussion about the movie and the book. You can watch the teaser trailer for the movie below…if you dare.
Pretty eerie, right? Click to read an excerpt or to download our free reading group guide. And if you can stand it, visit WhatDidTheySee.com for a chilling surprise…