Recipe by the Book: Cornbread and Prosciutto Stuffing for Above the Thunder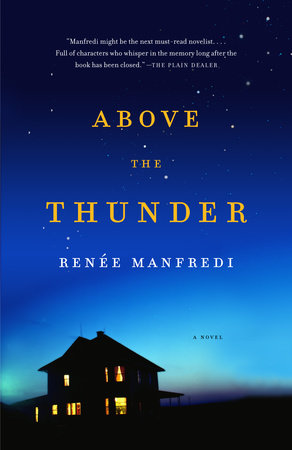 With the holidays approaching, our thoughts have turned to families—those we are born into, and those we create. Above the Thunder by Renée Manfredi is a book about both.
Anna Brinkman's life takes an unexpected turn when two new people enter her life. First, her ten-year-old granddaughter—whom she has never met—arrives unexpectedly on her doorstep. Then she meets Jack, an AIDS patient reluctantly participating in a discussion group that Anna is coordinating. The unlikely group sets up a makeshift home in rural Maine, in search of peace, renewal, and the opportunity for healing. We think it's the perfect story to bring to your book club family this season, and we invite you to pair your discussion with this twist on a classic comfort food: the Cornbread and Prosciutto Stuffing recipe from Laurie Colwin's warmhearted food memoir, Home Cooking: A Writer in the Kitchen.
Click to read an excerpt from Above the Thunder and to download our free reading group guide. You can also click to read an excerpt from Home Cooking. If you have any trouble viewing the recipe card below, please click to view on Scribd.