Behind The Scenes of Alex Kava's Electrifying Thriller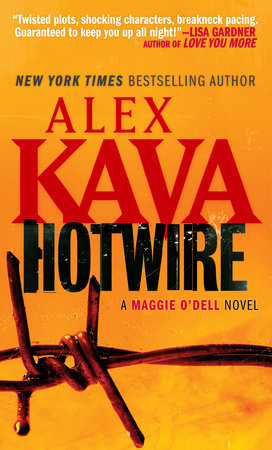 Special Agent Maggie O'Dell returns in Hotwire by Alex Kava. On a crisp fall evening in western Nebraska, two teenagers are seemingly electrocuted when their drug-fueled party turns into an explosive light show. While Maggie tries to make sense of the witnesses' stories, her friend, Colonel Benjamin Platt, is at the scene of a deadly outbreak that has infected children at a Virginia elementary school. Despite the miles that separate them, the two cases collide when Maggie and Platt uncover a threatening conspiracy.
Alex Kava has shared some of her research for Hotwire in a special feature on her website. Click to learn how fact blends with fiction in this riveting thriller. You can also click to read an excerpt from Hotwire and to download our reading group guide. Plus, click here to read a special PDF excerpt from the next Maggie O'Dell book, Fireproof.