Enter The Full Moon Frenzy Contest and Win a Copy of The Last Werewolf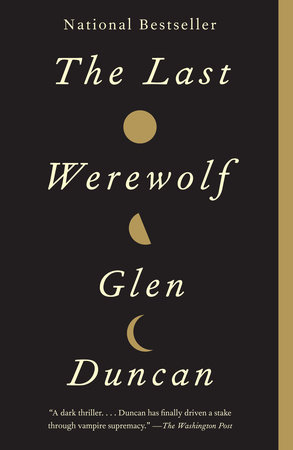 There's a full moon hanging high in the sky, and what better way to celebrate than to give away copies of The Last Werewolf by Glen Duncan? This isn't your typical monster tale—it's a powerful re-imagining of the werewolf legend with a powerfully human heart. Click to enter our Full Moon Frenzy Sweepstakes for a chance to win a copy of the paperback, on sale April 17th.
Jake Marlowe is the last werewolf. Now just over 200 years old, Jake has an insatiable appreciation for good scotch, books, and the pleasures of the flesh, with a voracious libido and a hunger for meat that drives him crazy each full moon. Although he is physically healthy, Jake has slipped into a deep existential crisis, considering taking his own life and ending a legend that has lived for thousands of years. But there are two dangerous groups—one new, one ancient—with reasons of thier own for wanting Jake very much alive.
Click to read an excerpt from the book and to download our reading group guide.