Everybody Loves a Misfit: Penelope Reader Reviews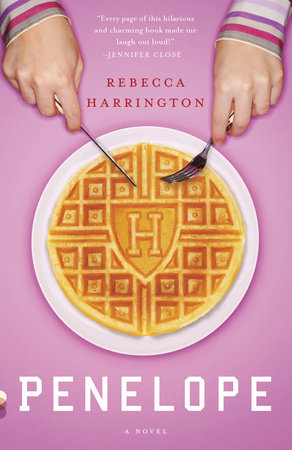 Read an Excerpt | Download the Reading Group Guide
Penelope by Rebecca Harrington is a hilarious novel about a young woman facing the angst and absurdities of modern college life. Both a coming-of-age story and a brilliantly-written satire, the book perfectly captures what it's like to want desperately to fit in—even when you're pretty sure that everyone around you is crazy.
This debut novel is the kind of book you'll want to read and share with everyone you know—and the world-of-mouth has been great! We've collected a few of our favorite reader reviews below.
"This is not just a book for the college-educated. Anyone coming-of-age in this world, where the absurdities and lunacies of adult life have invaded the once gentler world of adolescence, where kids trade in needles for adderall-influnced study binges, shamelessly name-drop Adorno, kiss like a gasping fish, and take themselves so seriously they will never realize the jokes on them, will be rolling on the floor."
—David
"Penelope is quirky, strange, and hopelessly hilarious – I can't wait for more from this talented author!"
—Lauren
"It is hard to pull off this level of satire without stumbling into parody, but Harrington does it with style to spare. This is another book that I was sad to see end, mostly because I was having so much fun with the jokes and one-liners."
—Drea
"Penelope…could be the only book I ever read for the rest of my life. Harrington creates a character in Penelope, so lovable and dynamic, that she stays with you. I often hear myself speak and think, 'ah that's something Penelope might say!'"
—Alli
Have you read Penelope? Let us know what you think in the comments!