Are You a Jane Austen Superfan? Enter Our Sweepstakes!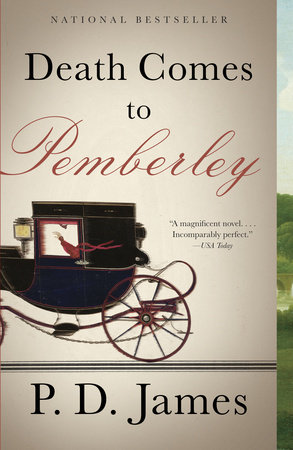 Do you love Elizabeth Bennet? Hiss at the mention of Mr. Wickham? Yearn for a Mr. Darcy of your own? Then we've got a sweepstakes for you. Our Jane Austen Superfan Sweepstakes celebrates the upcoming paperback publication of Death Comes to Pemberley as well as the recent publication of David M. Shapard's newly revised and updated The Annotated Pride and Prejudice.
Ten grand prize winners will receive a special Jane Austen tote bag plus copies of Death Comes to Pemberley, The Annotated Pride and Prejudice (Revised), and—of course!—the Vintage Books edition of Pride and Prejudice. Forty second prize winners will receive the Jane Austen tote bag.
To enter, "Like" our Facebook page (if you haven't already!), then use the Rafflecopter widget below to put your name in the hat. Note that the sweepstakes is open to US residents only.