Video: Melissa Danaczko On Editing The Dressmaker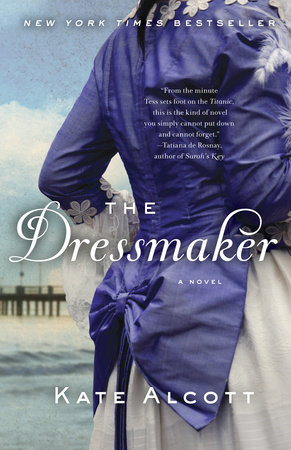 Read an Excerpt | Download the Reading Group Guide
The Dressmaker by Kate Alcott is a a vivid, romantic, and compelling historical novel about a spirited young woman who survives the sinking of the Titanic only to find herself embroiled in the media frenzy left in the wake of the tragedy.
Tess, an aspiring seamstress, thinks she's had an incredibly lucky break when she is hired by a famous designer to be her personal maid on the Titanic. Once on board, Tess catches the eye of two men who offer differing views of what lies ahead for her in America. But on the fourth night, disaster strikes, and amidst the chaos, Tess is one of the last people allowed on a lifeboat. When rumors begin to circulate about the choices the survivors made, Tess is torn between loyalty to her employer and her growing suspicion that the media's charges might be true.
In the video below, editor Melissa Danaczko discusses what it was like to work on The Dressmaker. Plus, don't miss one of our favorite features: Kate Alcott's Top Five Literary Love Triangles!