A Journey Towards Personal Truth: Graham Swift's Wish You Were Here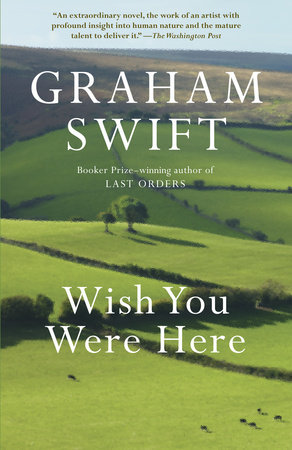 Read an Excerpt | Download the Reading Group Guide
A hauntingly intimate and deeply compassionate story about things that touch and test our human core, Wish You Were Here by Graham Swift is the story of a man forced to confront his complicated history.
On an autumn day in 2006, on the Isle of Wight, Jack Luxton—once a Devon farmer, now the proprietor of a seaside caravan park—receives the news that his brother, Tom, not seen for years, has been killed in combat in Iraq. Now Jack must make a crucial journey: to receive his brother's remains, but also to return to the land of his past and of his most secret, troubling memories.
The Washington Post called Wish You Were Here "an extraordinary novel, the work of an artist with profound insight into human nature and the mature talent to deliver it," and The Boston Globe praised the book as "thoughtful and sensitive." It's a wonderful choice for book clubs who like to discuss stories of family and for those who enjoy tales of contemporary English life.