The Experience That Changed My Life: A Collection of Wild Stories From Readers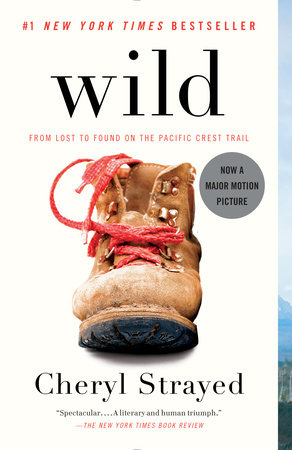 Inspired by the journey that Cheryl Strayed took in her memoir Wild, we asked you to share with us your own "Wild" stories: a time when your life changed for the better. Your responses were incredible—stories of great triumph, of great love, and of great adventure. It was difficult to pick our favorites, and we want to thank everyone who took the time to write. Below are just a few of the entries that we enjoyed.
"I lived for two years as a Peace Corps Volunteer in a small Philippine village. This experience forever changed my priorities in life–I learned that family, friends, love, and compassion are the most important reasons for our existence on Earth."
"At 24, with my life at a breaking point, and with practically zero preparation, I hopped onto my 12-speed bicycle and pedaled from Corvallis, Oregon to Berkeley, California along the Pacific Coast Highway in seven days. In addition to some close calls and chance encounters with exotic strangers, the experience changed my life in a way that taught me I could do anything I set my mind to."
"I wanted to learn about childbirth firsthand so I moved to Ghana, West Africa and trained in a village with a 74-year old midwife named Ma. I had never witnessed a birth, but she showed me how to provide medical care for pregnant women and soon had me delivering babies on my own in the middle of the African bush."
"My husband and I, newly married, moved to Thailand as a condition of his employment. Two weeks in, I discovered I was pregnant. Then a few weeks later, I discovered it was twins. There I was, isolated in this foreign country, while my husband worked long hours, left to explore old ruins and deal with language barriers. Never before had I been given so much freedom along with such challenges. It made me a brave, fierce woman…that's for sure!"
"On a Greyhound layover in Gilette, Wyoming, after a five-week stint traveling the west coast, alone, hungry, homesick, and without a dollar in my pocket, I walked to a diner nearby with no idea how I was going to pay for the mountains of food I planned on ordering and immediately devouring. Totally full and totally nervous, I approached the counter, ready with a story about forgetting my wallet, but the young married couple sitting across from me while I ravenously ate with an apparent sadness in my eyes had already paid for my meal and left me a note: call you mom, your are loved."
Thanks again to everyone who entered the Share Your Wild Story Sweepstakes!