Video: Joshua Henkin Talks About Reading Groups and The World Without You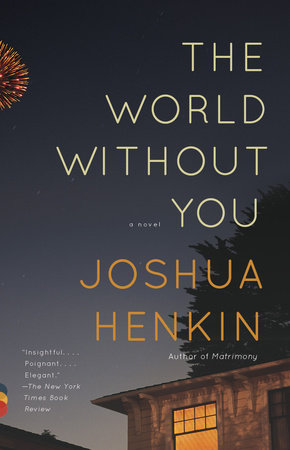 The World Without You by Joshua Henkin is a novel about a family undergoing incredible, life-altering change. It's July 4, 2005, and the Frankel family has gathered to memorialize Leo, the youngest of the four siblings and an intrepid journalist killed on that day in 2004, while on assignment in Iraq.
But Leo's parents are adrift in a grief that's tearing apart their forty-year marriage, his sisters are struggling with their own difficulties, and his widow has arrived from California bearing a secret. The story unfolds over the course of three days as the Frankels contend with sibling rivalries and marital feuds, with volatile women and silent men—and, ultimately, with the true meaning of family.
In our exclusive video interviews, Joshua Henkin talks about how he wrote the wonderfully complex characters of The World Without You, discusses why he loves talking with reading groups—and shares some of his favorite book club anecdotes!
On The Role of Politics in The World Without You
On Love, Loss, and Character Development in The World Without You
On His Appreciation of Book Clubs
On Becoming a Writer and Teacher
On Questions From Reading Groups