Explore The Sandcastle Girls With Our Enhanced Map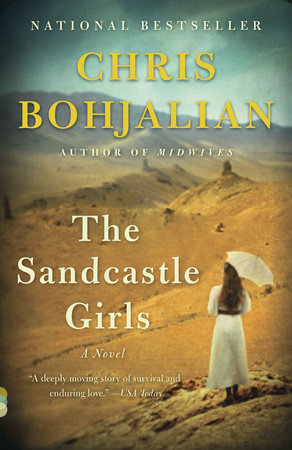 In The Sandcastle Girls, Chris Bohjalian transports us to Syria, 1915, where a young American woman named Elizabeth Endicott has volunteered to help deliver food and medical aid to the refugees of the Armenian Civil War. There, she meets Armen, a young engineer who has lost his wife and daughter. It is only after Armen leaves to join the British Army that he realizes that he has fallen in love with Elizabeth.
Years later, their American granddaughter embarks on a journey back through her family's history, uncovering a story of love, loss—and a wrenching secret that has been buried for a generation.
We were so moved by the novel's setting that we put together a special enhanced version of the map contained in the paperback edition of the book. Place your cursor over each location on the map below, and you'll see a relevant quote from the book. Use the map to help guide your book club's discussion of the novel—or just to revisit some of your favorite sections!
Plus, don't miss Chris Bohjalian's exclusive Reading Group Center essay, in which he discusses the reader response to The Sandcastle Girls.