Top-Secret Dossiers on the Spies of Ian McEwan's Sweet Tooth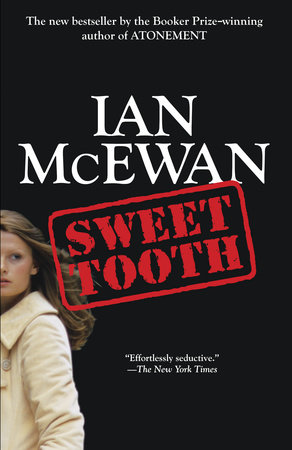 "Maybe all novels are spy novels, and all novelists are spies—on people, on life." Ian McEwan offered up this conjecture during a recent interview with Charlie Rose, and it's a fascinating insight into Sweet Tooth, his latest masterful novel.
It is, in one sense, a literal observation. Many of McEwan's compatriot authors were spies in their early careers; famous examples include Somerset Maugham, Graham Greene, Ian Fleming, and—of course—John Le Carré. But McEwan's theory also extends to those novelists, such as himself, with no prior experience in the world of espionage. Both fiction writers and spies must be keen observers of the world around them.
"We watch," McEwan says. "We try to gauge motivations. We try to do that thing that all intelligence agencies do, which is to take control of the narrative."
As McEwan himself has suggested, Sweet Tooth isn't just a novel about spies: it's also a novel about the pleasures—and dangers—of reading and writing. So, for those about to delve into Sweet Tooth, here's a crucial bit of background intelligence: top-secret dossiers on the novel's scheming main characters. Keep in mind that it can be difficult to tell the spies from the writers, and remember to burn after reading!
Click to enlarge and to download to your own computer: