Explore the Visual World of Have You Seen Marie?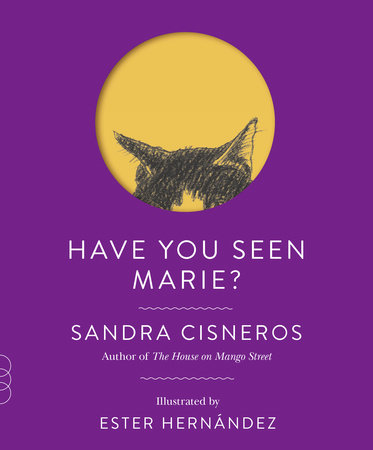 Have You Seen Marie? is the collaborative work of two Chicana cultural icons: Sandra Cisneros, bestselling author of The House on Mango Street, and renowned visual artist Ester Hernández. A beautifully illustrated fable for adults, it tells the story of two women searching the streets of a San Antonio neighborhood—modeled after Cisneros's own—to find a missing cat, Marie. The pet has disappeared in the wake of the narrator's mother's death, and the narrator's quest becomes a cathartic journey to come to terms with the death of a loved one. In the afterword, Cisneros reflects: "In Mexico they say that when someone you love dies, a part of you dies with them. But they forget to mention that a part of them is born in you—not immediately, I've learned, but eventually, and gradually. It's an opportunity to be reborn." The synergy of Cisneros's elegiac prose and Hernández's colorful drawings brings to life buildings, people, pets, flowers, and everyday objects; animates the river, the wind, and the stars; and ultimately captures the adult experience of losing a parent.
Cisneros and Hernández have kindly allowed us to feature images from the book—to offer Reading Group Center fans a glimpse into the incandescent world of Have You Seen Marie? We hope these interior spreads inspire you to read the book and then use our reading guide to embark on a discussion of this wonderfully rich story.