Bridget Jones: Her World Then and Now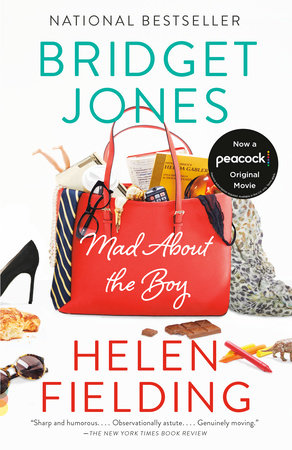 After tying the knot to dreamy Mark Darcy over a decade ago, Helen Fielding's irrepressible heroine is back in Bridget Jones: Mad About the Boy. Bridget's life has taken some unexpected turns, and she now finds herself in a brave new world—battling the vicissitudes of tweeting, texting, and constructing elaborate online dating profiles. So how has the dating rulebook changed, along with the cultural landscape that's shaped it? Below, we take a lighthearted look at how Bridget's world has evolved since 1997. It's the perfect launching point for a book club discussion about the pleasures and pitfalls of a digital age. Enjoy!
1997:
• John Major was PM of Britain, succeeded by Tony Blair
• President Bill Clinton was inaugurated for his second term in the White House
• The closest thing to a text message was a buzz on your pager
• George Clooney was named People Magazine's Sexiest Man Alive…for the first time
• Titanic exploded into theaters, bringing Kate and Leo to fans over the world, while Matt Damon and Ben Affleck took Hollywood by storm with Good Will Hunting
• James Bond was played by Pierce Brosnan
• Friends and The X Files were in the middle of their runs and Seinfeld was still airing new episodes
• Princess Diana died, and the world mourned
• Anna Wintour was the editor of Vogue…and models graced the covers
• Ally McBeal had only just debuted on TV…and Ally herself reviewed Bridget Jones's Diary for the New York Times!
Today:
• Tony Blair was succeeded by Gordon Brown, who was in turn succeeded by David Cameron
• President Barack Obama is in his second term in the White House
• Texting and smartphones have revolutionized the way we communicate with one another
• Adam Levine was voted People Magazine's Sexiest Man Alive…to much controversy
• Jennifer Lawrence stormed the cinema in The Hunger Games and American Hustle
• Daniel Craig's James Bond took his most successful turn of all time in Skyfall
• Friends, The X Files, and Seinfeld still refuse to have reunion episodes
• Prince William and Duchess Catherine welcomed their first son, Prince George
• Anna Wintour is still the editor of Vogue…some things never change!