Nature Is Wild: 5 Adventure Stories for Your Reading Group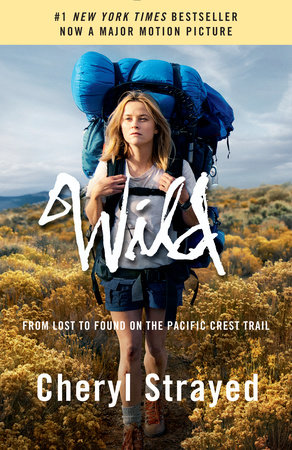 You don't have to venture into the woods to commune with nature. True stories of adventure also fit the bill, with one key advantage—they can be experienced from the comfort (and safety) of your own couch! Trek along in spirit as these five authors encounter everything from dangerous wildlife to deadly snowstorms. As they face the elements, their journeys turn into inspiring stories of self-transformation, courage, and resilience, universal themes that will resonate with any reader.
Wild by Cheryl Strayed
At twenty-two, Cheryl Strayed thought she had lost everything. In the wake of her mother's death, her family scattered and her own marriage was soon destroyed. Four years later, with nothing more to lose, she made the most impulsive decision of her life. With no experience or training, driven only by blind will, she would hike the Pacific Crest Trail from the Mojave Desert through California and Oregon to Washington State—and she would do it alone. Told with suspense and style, sparkling with warmth and humor, Wild captures the terrors and pleasures of one young woman forging ahead against all odds on a journey that maddened, strengthened, and ultimately healed her.
Wild is soon to be a major motion picture starring Reese Witherspoon, so pick this for your next book club meeting, and complement your discussion with a movie night!
Read an excerpt >
The Wave by Susan Casey
For a rush of adrenaline, read Susan Casey's epic adventure story about colossal, ship-swallowing waves, and the surfers and scientists who seek them out.
For legendary surfer Laird Hamilton, hundred-foot waves represent the ultimate challenge. As Susan Casey travels the globe, hunting these monsters of the ocean with Hamilton's crew, she witnesses firsthand the life or death stakes, the glory, and the mystery of impossibly mammoth waves. Yet for the scientists who study them, these waves represent something truly scary brewing in the planet's waters. With inexorable verve, The Wave brilliantly portrays human beings confronting nature at its most ferocious. Read an excerpt >
Tracks by Robyn Davidson
Cross the Australian Outback with Robyn Davidson's memoir detailing her perilous journey across 1,700 miles of hostile desert with only four camels and a dog for company. Enduring sweltering heat, fending off poisonous snakes and lecherous men, chasing her camels when they get skittish and nursing them when they are injured, Davidson emerges as an extraordinarily courageous heroine driven by a love of Australia's landscape, empathy for its indigenous people, and a willingness to cast away the trappings of her former identity. Tracks is the compelling, candid story of her odyssey of discovery and transformation, and the basis for John Curran's film drama featuring Mia Wasikowska. Read an excerpt >
Into Thin Air by Jon Krakauer
When it's Man (or Woman) against Nature, sometimes Nature prevails. Read the haunting true story of an expedition that went horribly wrong.
A bank of clouds was assembling on the not-so-distant horizon, but journalist-mountaineer Jon Krakauer, standing on the summit of Mt. Everest, saw nothing that "suggested that a murderous storm was bearing down." He was wrong. The storm, which claimed five lives and left countless more—including Krakauer's—in guilt-ridden disarray, would also provide the impetus for Into Thin Air, Krakauer's epic account of the May 1996 disaster. Read an excerpt >
A Walk in the Woods by Bill Bryson
The Appalachian Trail stretches from Georgia to Maine and covers some of the most breathtaking terrain in America—majestic mountains, silent forests, sparking lakes. If you're going to take a hike, it's probably the place to go. And Bill Bryson is surely the most entertaining guide you'll find. He introduces us to the history and ecology of the trail and to some of the other hardy (or just foolhardy) folks he meets along the way—and a couple of bears. Already a classic, A Walk in the Woods will make you long for the great outdoors (or at least a comfortable chair to sit and read in). Read an excerpt >