The Movie Adaptation We've All Been Waiting For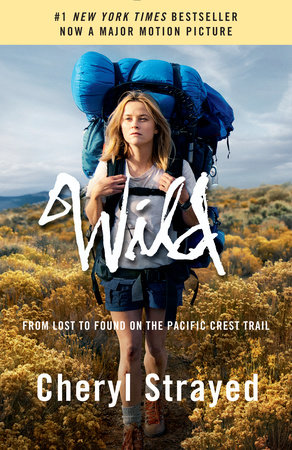 Wild, the Hollywood adaptation of Cheryl Strayed's bestselling memoir, is finally here! Director Jean-Marc Vallée (Dallas Buyers Club), Academy Award® winner Reese Witherspoon (Walk the Line), and Academy Award®–nominated screenwriter Nick Hornby (An Education) bring the writer's true-life adventure to the big screen in what Variety calls "a ruggedly beautiful and emotionally resonant saga of perseverance and self-discovery." Retracing Strayed's arduous and transformative hike along the Pacific Crest Trail, Wild releases in select theaters tomorrow, December 3. Don't miss the details at the end of this post on where and when to see the movie in its opening week!
With all the excitement about the cinematic release whirling around, now is the perfect time to dive into—or revisit—Cheryl Strayed's inspiring memoir, and plan a trip to the movies with your book club. A popular reading group pick, the story has struck a chord with many readers, including Wild star Reese Witherspoon. Not only does she play Strayed in the adaptation, but she is also a producer of the film, and has been a fierce advocate of the book from the beginning. In an interview for The New York Times, she recalls the implications of the project sinking in: "This'll be the first movie…that stars a woman who at the very end has no money, no man, no parents, no job, no opportunities, and it's a happy ending." Witherspoon doesn't disappoint, and delivers a raw, moving performance that reminds us why we fell in love with the book in the first place. Witness her acting chops for yourself by viewing the official movie trailer:
12/3/14
NEW YORK, NY
AMC Lincoln Sq, NYC, NY
Union Sq Stadium 14, NYC, NY
LOS ANGELES, CA
Century City 15, Los Angeles, CA
Arclight Hollywood, Hollywood, CA
12/5/14
CHICAGO, IL
River East, Chicago, IL
Evanston 18, Evanston, IL
Centiry Centre Cinema 7, Chicago, IL
SCOTTSDALE, AZ
Camelview Theatre, Scottsdale, AZ
SAN FRANCISCO/OAKLAND, CA
Century Downtown, Pleasant Hill, CA
San Francisco Centre, san Francisco, CA
Santana Row, San Jose, CA
Regency, San Rafael, CA
California 3 Art Theatre, Berkeley, CA
Guild Cinema, Menlo Park, CA
Kabuki Thatre, San Francisco, CA
WASHINGTON, DC
Angelika Film Center, Fairfax, VA
E-Street Cinema, Washington, DC
ArcLight, Bethesda, MD
12/12/14

Highland Park, IL
Austin, TX
Dallas, TX
Plano, TX
St. Louis, MO
Boston, MA
Cambridge, MA
Bloomfield Hills, MI
Bronxville, NY
Manhasset, NY
Montclair, NJ
Kew Gardens, NY
Huntington, NY
Philadelphia, PA
Pasadena, CA
San Diego, CA
Boulder, CO
Denver, CO
Seattle, WA
Monterey, CA
Santa Cruz, CA
Portland, OR
Emeryville, CA
Redwood City, CA
San Mateo, CA
Oakland, CA
Atlanta, GA
Annapolis, MD
Baltimore, MD
More cities and dates to come! For more information, visit the official movie website, www.howwilditwas.com.