Discover One of Britain's Best Young Novelists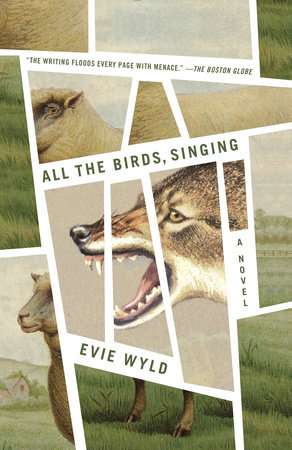 Named one of Granta's Best Young British Novelists in 2013 and the recipient of other notable honors including the Miles Franklin Literary Award and the Encore Award, Evie Wyld continues to dazzle critics and fans alike with her second novel, All the Birds, Singing. The story of an outsider haunted by an inescapable past, the book has been lauded for its stark, atmospheric prose but also for its original story structure, and the combination packs a powerful emotional punch. On the first pages, you encounter young sheep herder, Jake, who's trying to discover what—or who—has been picking off her sheep one by one. Then, unexpectedly, the second chapter plunges you into Jake's past in Australia, and the secrets that forced her to retreat to the cragged British island she now inhabits. Wyld continues to alternate chapters set in the present and the past, and the result is captivating—especially as the storyline that moves backward in time gradually reconstructs the traumatic events that upended Jake's life.
Intrigued? Read the first two chapters from All the Birds, Singing below.
(Or, click here to view them on Scribd.)