5 Novels to Read for Black History Month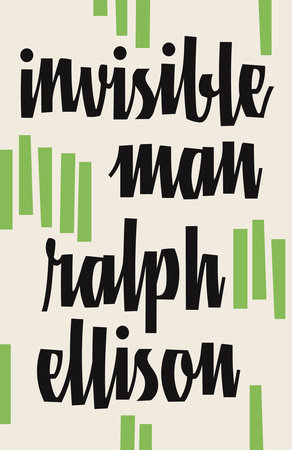 In recognition of Black History Month, we're spotlighting five books by African American authors that we think every reading group should discuss. Starting with Ralph Ellison's groundbreaking novel Invisible Man, you'll take a tour of landmark works, revisiting classics and discovering new voices in fiction. We hope our list inspires your own exploration into the wealth of black literature. Enjoy!
Invisible Man by Ralph Ellison
A milestone in American literature, Invisible Man has continued to engage readers since its appearance in 1952. A first novel by an unknown writer, it remained on the bestseller list for sixteen weeks, won the National Book Award for fiction, and established Ralph Ellison as one of the key writers of the twentieth century. The nameless narrator of the novel describes growing up in a black community in the South, attending a Negro college from which he is expelled, moving to New York and becoming the chief spokesman of the Harlem branch of "the Brotherhood," and retreating amid violence and confusion to the basement lair of the Invisible Man he imagines himself to be. The book is a passionate and witty tour de force strongly influenced by Fyodor Dostoevsky, James Joyce, and T.S. Eliot's The Waste Land.
Read an excerpt | Get the reader's guide
Go Tell It on the Mountain by James Baldwin
"Mountain," Baldwin said, "is the book I had to write if I was ever going to write anything else." Go Tell It on the Mountain, published in 1953, is Baldwin's first major work, a novel that has established itself as an American classic. With lyrical precision, psychological directness, resonating symbolic power, and a rage that is at once unrelenting and compassionate, Baldwin chronicles a fourteen-year-old boy's discovery one Saturday in March of 1935 of the terms of his identity as the stepson of the minister of a Pentecostal storefront church in Harlem. Baldwin's rendering of his protagonist's spiritual, sexual, and moral struggle of self-invention opened new possibilities in the American language and in the way Americans understand themselves.
In the 1680s the slave trade in the Americas is still in its infancy. Jacob Vaark is an Anglo-Dutch trader and adventurer, with a small holding in the harsh North. Despite his distaste for dealing in "flesh," he takes a small slave girl in part payment for a bad debt from a plantation owner in Catholic Maryland. This is Florens, who can read and write and might be useful on his farm. Rejected by her mother, Florens looks for love, first from Lina, an older servant woman at her new master's house, and later from the handsome blacksmith, an African, never enslaved, who comes riding into their lives.
A Mercy reveals what lies beneath the surface of slavery. But at its heart, like Toni Morrison's classic Beloved, it is the ambivalent, disturbing story of a mother and a daughter—a mother who casts off her daughter in order to save her, and a daughter who may never exorcise that abandonment.
Read an excerpt | Get the reader's guide
The Twelve Tribes of Hattie by Ayana Mathis
An NPR Best Book of the Year and the second pick of Oprah's Book Club 2.0, Mathis's extraordinary first novel tells the story of an unforgettable family—and an indomitable woman—caught in singular moment in American history.
In 1923, fifteen-year-old Hattie Shepherd, swept up by the tides of the Great Migration, flees Georgia and heads north. Full of hope, she settles in Philadelphia to build a better life. Instead she marries a man who will bring her nothing but disappointment, and watches helplessly as her firstborn twins are lost to an illness that a few pennies could have prevented. Hattie gives birth to nine more children, whom she raises with grit, mettle, and not an ounce of the tenderness they crave. She vows to prepare them to meet a world that will not be kind. Their lives, captured here in twelve luminous threads, tell the story of a mother's monumental courage—and a nation's tumultuous journey.
Read an excerpt | Get the reader's guide
On the Come Up by Hannah Weyer
With cinematic pacing and a vibrant voice, filmmaker Hannah Weyer has written an unforgettable debut novel about a determined, tough teenage girl striving to find the life she wants and the love she deserves.
After years of living in foster homes and homeless shelters, twelve-year-old AnnMarie can take care of herself and her ailing mother. At thirteen, she's competing with other girls for the attention of older boys in the hip-hop and rap scene of Far Rockaway.  At fourteen, she is in love and pregnant, but dreaming big. Taking a chance, she auditions for an independent film and—astonishingly—lands a lead role. As she tries to raise her baby girl and make sense of her own relationship with her baby's father, her work on the movie offers AnnMarie a doorway to a wider world—Brooklyn, Manhattan, and the Sundance Film Festival.
Read an excerpt | Get the reader's guide