Video: The Inspiration Behind Cristina Henríquez's Unknown Americans Project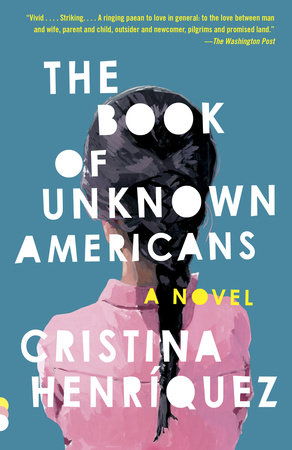 Cristina Henríquez's acclaimed novel The Book of Unknown Americans gives voice to immigrants—people like her father, who came to this country from Panama in 1971—and offers us a new look at what it means to be an American. Woven into its pages are the stories of men and women from all over Latin America who left their homelands to follow their hopes and dreams in the United States, and their first-person accounts make up a beautiful tapestry.
After she finished working on the novel, Henríquez felt compelled to create a place for people like her characters to share their experiences—and so the Unknown Americans Project was born. UnknownAmericans.Tumblr.com is a forum where immigrants—not just from across Latin America but the whole world—can submit a photo of themselves, write about how and why they came to America, and reminisce. Its mission is powerful: to tell stories people don't usually hear and, as Henríquez says on the project's web page, to "create a chorus and make our voices known."
To find out more about the Unknown Americans Project, check out the clip below and listen to Cristina Henríquez read from a few of the submitted stories. Visit the site to discover more inspiring stories or submit your own.