Recipe by the Book: Scallops Provençal for The Corsican Caper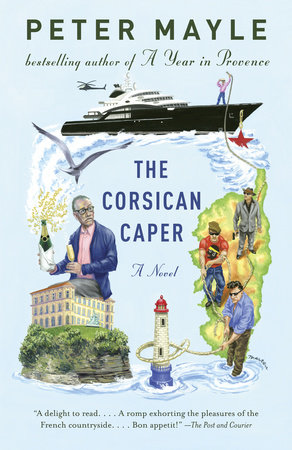 In Peter Mayle's The Corsican Caper, a Russian tycoon will stop at nothing to obtain billionaire Francis Reboul's gorgeous seaside house, Le Palais du Pharo (originally built for Napoleon III, and the biggest private residence in Marseille). Reboul is fortunate to have Sam Levitt and Elena Morales on hand. Close friends and partners in past adventures, they'll again have to save his neck and prevent him from becoming a victim of "Russian diplomacy." But that doesn't mean Sam and Elena won't find time to indulge in the sparkling Mediterranean scenery or the numerous local culinary delights! You can experience those vicariously through Mayle's characters—or dine Provençal style with a delicious recipe for scallops from the Barefoot Contessa, Ina Garten. Enjoy with a good bottle of white wine and great company!
To download a PDF of the recipe, click here.