Haruki Murakami on His Early Novels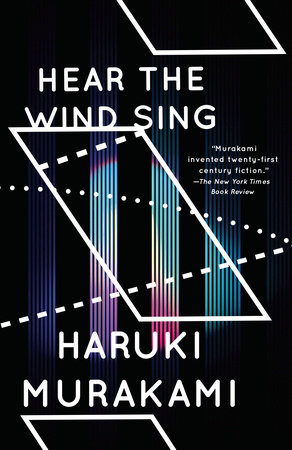 Wind/Pinball, uniquely packaged as two books in one volume, includes, on one side, Murakami's first novel Hear the Wind Sing. When you flip the book over, you can read his second novel, Pinball, 1973. Written at his kitchen table in the hours before dawn, these remarkable short works—powerful, at times surreal stories about two young men coming of age—launched the career of one of the most celebrated authors of our time. They bear all the hallmarks of Murakami's later books, and form the first two thirds, with A Wild Sheep Chase, of the trilogy of the Rat.
In addition to these incredible early novels, Wind/Pinball contains a new introduction by Haruki Murakami that gives fascinating insight into the great writer's beginnings. We've excerpted the full introduction below. Keep reading for a look behind the scenes of the making of a beloved author!
(If you can't see the document, click here to view the excerpt on Scribd.)
Wind/Pinball (Excerpt) by VintageAnchor