Margaret Atwood's Dystopia in The Heart Goes Last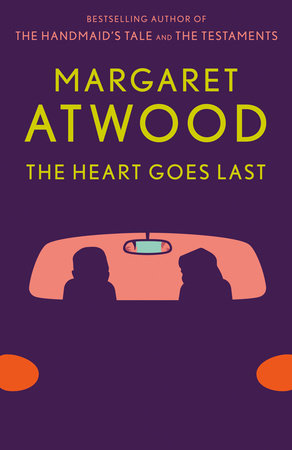 "Writing is just fun for me." So says Margaret Atwood, the Booker Prize–winning author of bestselling novels like The Handmaid's Tale and The Blind Assassin. Atwood's book, The Heart Goes Last, is one in a long line of titles that very clearly illustrates just how much fun Atwood is having.
The Heart Goes Last falls into the genre of dystopian fiction. It is the story of Stan and Charmaine, a married couple trying to stay afloat in the midst of a nationwide economic and social collapse. After losing their jobs they are forced to move into their car and face the dangers of the streets. When the Positron Project offers them employment and a clean, comfortable house to live in, it seems like the answer to their prayers. The catch? Every other month, residents must assume the roles of inmates in the Positron prison system, before returning to their homes as civilians. The young couple jumps at the chance to regain some security, but with each passing day, Positron begins to look less like a blessing and more like a nightmare come to life.
In an interview with NPR, Atwood explained why she believes that dystopia and fantasy genres are on the rise:
I think they're coming out of people's feelings that things are going haywire, and you cannot depend on a stable background for "realistic fiction." And when there's perceived instability that's happening you can't write that kind of novel and have people believe it.
While this vision of a world gone mad may be unsettling, it also forces us to think about society in a different and important way.
Click on the player below to listen to the full NPR piece.
If you are having trouble viewing the player, click here.