3 Ways to Delve Deeper into Hari Kunzru's Mind-Bending Novel White Tears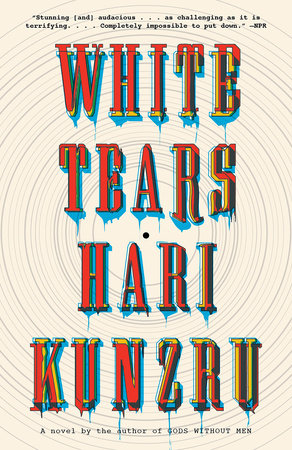 It's impossible to define Hari Kunzru's novel White Tears—but that's exactly what makes it a mesmerizing work of literature. It is a novel about music, race, appropriation, love, and obsession. It is a ghost story, a mystery, a tour of New York City and the South, and a history lesson. It is a character study of two twentysomething men who share an alma mater, an apartment, and a passion for the blues, but are otherwise polar opposites. It is a book where you are never really sure what to believe or what's real, yet it raises cultural truths that have long been buried or ignored. To put it simply we can only say—it is a book that we could not put down!
Whether you've read it and are looking for more context, want to test the waters a bit before you dive in, or are gathering resources for your next book club, we can't wait for you to delve further into White Tears with these accompaniments.
1. If you're interested in the blues music that captivates Seth and Carter, check out this playlist curated by the author himself:
2. Want to know more about the historical background and the author's advice on writing from perspectives different from your own? Listen to Hari Kunzru's interview on NPR's Weekend Edition:
3. When we finished reading White Tears, we took a deep breath and thought, Wow! Where do we start? If you're anything like us, our Reading Group Guide is just what you need. With questions like "What was the most challenging aspect of this reading experience for you?" and "Did you find Carter magnetic?" it will give you a roadmap for processing and discussing this deeply complex book. Find it here!