Julia Glass's A House Among the Trees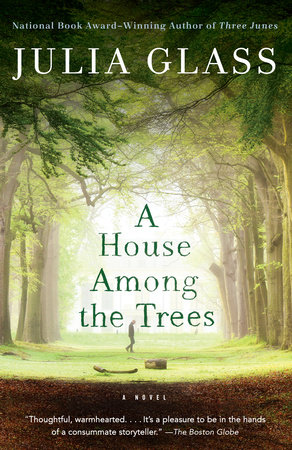 We fell in love with Julia Glass at first read with her beautiful, National Book Award–winning novel Three Junes, and we've eagerly devoured everything she's written since. A House Among the Trees, her sixth novel, is now out in paperback and displays the rich imagination and character development that have become her trademarks. It begins just after the sudden death of world-renowned children's book author Mort Lear, and explores not only the life of the successful artist, but what happens to those who are left behind. Tommy Daulair, Lear's live-in assistant, must juggle Lear's estate, an upset museum curator, a recalcitrant brother, and a beguiling actor who comes to stay, all while processing her grief at losing her longtime companion and employer and assessing the choices that have brought her life to this point.
Listen to this episode of The Reading Life to hear Julia Glass discuss Tommy's last name, her early career as a painter, the fragility of success, and the part Maurice Sendak and Where the Wild Things Are played in inspiring this delightful read!