Mma Ramotswe's Tips on How to Get Along with Other People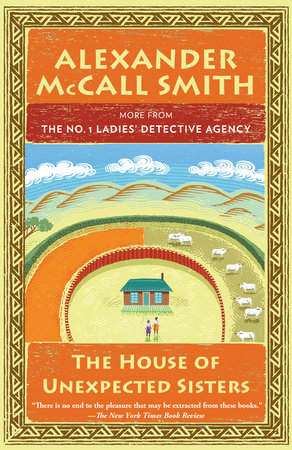 With his bestselling No. 1 Ladies' Detective Agency series, Alexander McCall Smith has been bringing mysteries, humor, joy, and advice—always served with a good cup of tea—to readers for twenty years. In a recent installment, The House of Unexpected Sisters, Precious Ramotswe learns valuable lessons about first impressions and forgiveness. As she untangles a complicated case of wrongful termination, she ultimately brings to light important truths about friendship and family—both the one you're born with and the one you choose.
To celebrate The House of Unexpected Sisters, we compiled some of our favorite bits of wisdom from the book and created quote cards for you to share. To post the images on your social media, simply right click to save. And don't forget to connect with us on our Facebook page!